Parents - check out this Study Abroad Guide
written just for you!
Study Abroad FAQ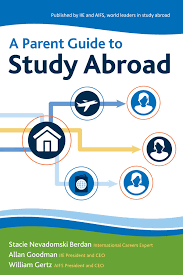 Where can I go?
What can I study?
What kind of programs are there?
I don't need class credit, what are my opportunities abroad?
Who is eligible to go on study abroad?
How do I apply?
When is my study abroad application due by?
What happens if I get put on a waitlist?
How do I return to my application?
Do I need additional insurance?
What is the payment and refund policy?
When and how do I pay my study abroad program fees?
Is financial aid available?
What scholarships does Georgia College offer?
Do I need to know a foreign language to study abroad?
What if I can't find a program that suits me and my needs?
I don't go to Georgia College, but I want to go on one of your programs. What do I need to do?
Is it really safe to travel abroad?
Can I study abroad if I have a disability?
Can I stay abroad after my program ends?

Q: Where can I go on study abroad?

A: You can go almost anywhere you want! We have over 25 summer programs in Europe, Asia, Africa, South America, the Caribbean, and Australia. We also have Semester and Academic Year programs available on every continent!
Back to Top

Q: What can I study?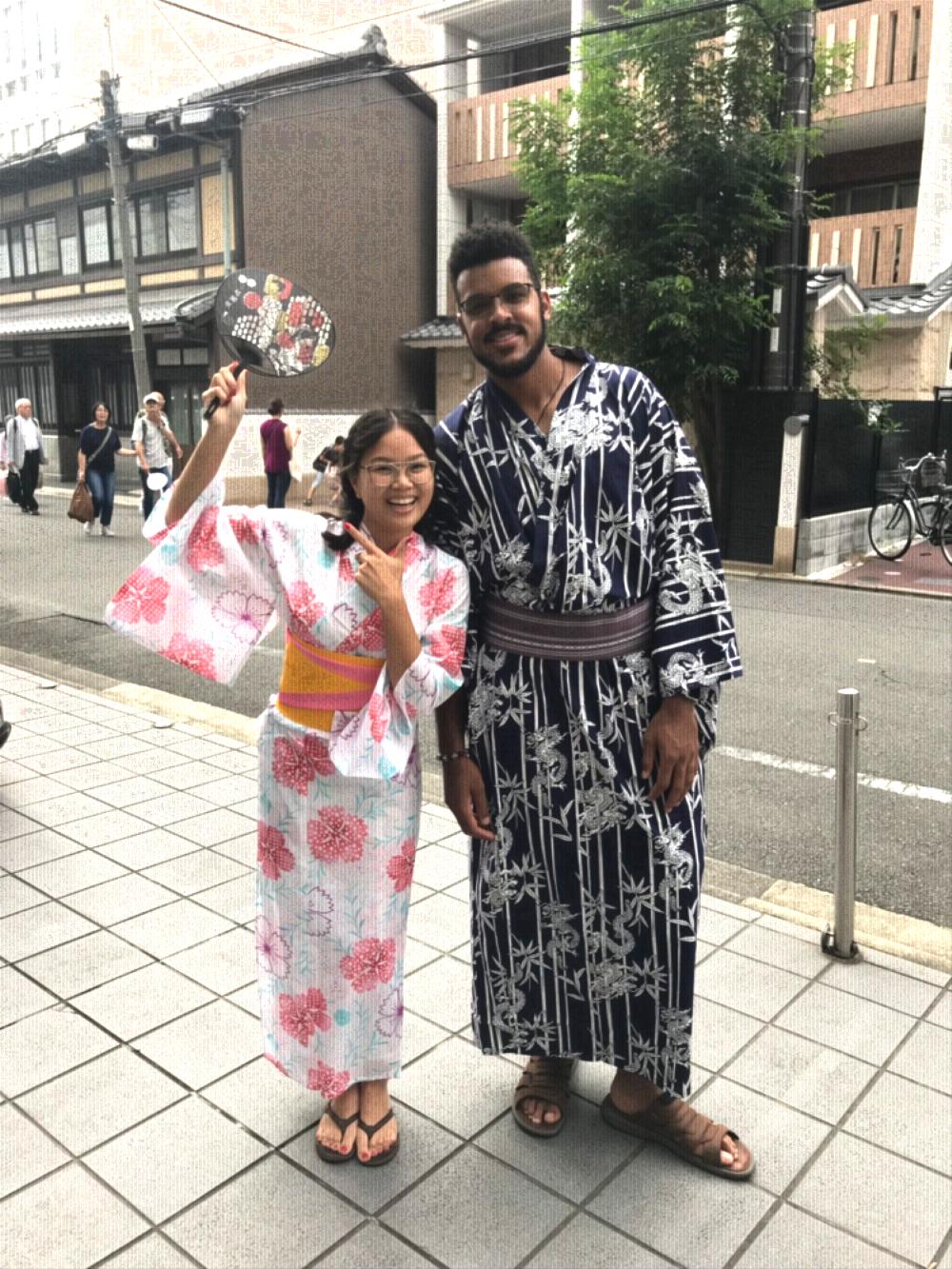 A: Our Summer study abroad programs offer a full range of lower- and upper-level courses that may satisfy your core, major, minor, or upper-level elective requirements. For a list of courses on this year's summer programs, visit the International Education Center in the Bone House or open this document: 2020 GC Study Abroad Courses - 9-18-19.pdf To check out this summer's programs, visit our Featured Programs page. Contact your GC academic advisor for advice on selecting courses that align with your degree progression and other academic or professional goals.

On Semester and Academic Year programs, students usually take upper-level courses that satisfy major requirements. Occasionally, students are able to take upper-level courses outside the major for elective or minor studies credit. For more detailed information about the courses being offered, please visit the web site of the university where you are interested in studying, and speak with your study abroad adviser.
Back to Top

Q: What kind of programs are there?

A: At Georgia College we categorize programs into two primary groups - short term and long term. Short term programs run anywhere from 1 - 6 weeks and occur predominantly during the summer. These programs typically combine classroom instruction with an international context that offers a rich background for discussion and intercultural experiences. Students are taught by Georgia College faculty in locations all around the world. Field trips and excursions are included. Long term programs provide students the opportunity to study at a university overseas for a semester or full academic year with the advantage of immersing themselves in a different culture and possibly a foreign language.

Georgia College runs approximately 15 - 20 short term programs annually and collaborates with the University System of Georgia to offer another 8 - 10 short term program options. Georgia College has a growing number of exchange relationships with universities abroad where students can spend a semester or year studying courses associated with their major or minor. Additionally, Georgia College has selected five high quality outside organizations to provide additional opportunities to our students. More details for each opportunity can be found through the program search or by meeting with an adviser at the International Education Center.
Back to Top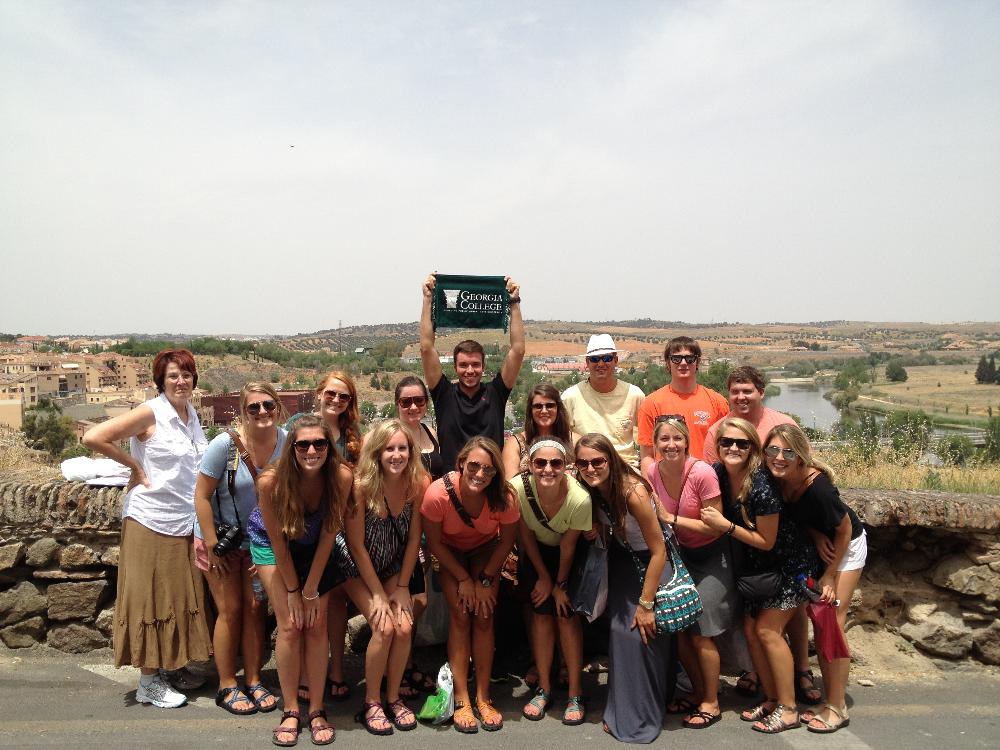 Q: I don't need class credit, what are my opportunities abroad?

A: There are a couple of options outside of studying abroad in the traditional sense. The two major options are Service Learning and Internships Abroad. Both of these opportunities are available through GC and our third party providers. More details for each opportunity can be found through the program search or by meeting with an adviser at the International Education Center.
Back to Top

Q: Who is eligible to go on study abroad?

A: Any Georgia College student 18 years old or above who is in good standing (this includes academic and disciplinary matters) is eligible to study on short-term study abroad programs. In addition, for semester and year long exchanges, students need to have declared a major, completed at least 60 credit hours, and have a minimum GPA of 2.75 for most programs.
Back to Top

Q: Who can I talk to about study abroad?
Come into the International Education Center and talk to some of the wonderful study abroad advisors! Email studyabroadinfo@gcsu.edu for more information or you can make an appointment with either of these advisors over the phone at 478-445-4789 or in person at the International Education Center.
Back to Top

Q: How do I apply?

A: For short-term programs, you simply need to select your program of choice through the search function on this site, submit an application by logging in with your Unify username and password. You will then be prompted to pay a deposit online and complete some questionnaires. Some programs also require photographs or additional steps. Please note - your seat on the program will not be reserved until you have paid the deposit or application fee!

For Semester and Academic Year programs, you will need to submit an application at gcsu.edu/studyabroad and the application for your proposed host university or program, pay all required deposits, pay insurance fees, complete the course approval form, arrange for a language evaluation (if required), and arrange for an interview with the Study Abroad Adviser in the International Education Center. This process from start to finish takes much longer than applying for a summer program. we recommend beginning the search and application process for a semester experience six months in advance.

Q: When is my study abroad application due by?
That depends on what kind of program you are applying for! Generally, summer program applications are due by February 1st, Fall semester applications are due by March 1st and Spring semester applications are due by October 1st. Full academic year applications are generally due by March 1st.
Back to Top

Q: What happens if I get put on a waitlist for a study abroad program?
Oftentimes, we are able to add students from the waitlist to the program as students begin to withdraw. In the instance that we cannot accommodate you, you would be eligible for a full refund of your deposit.
Back to Top

Non-Georgia College Students:
If you are not a Georgia College student, select your program of choice through the search function on this site, then select "Apply Now" on the online brochure page. Select the "I do not have login credentials to this site" option. Note that not all study abroad programs are available to non-Georgia College students. You can find this information listed in the top section of each brochure page.
Back to Top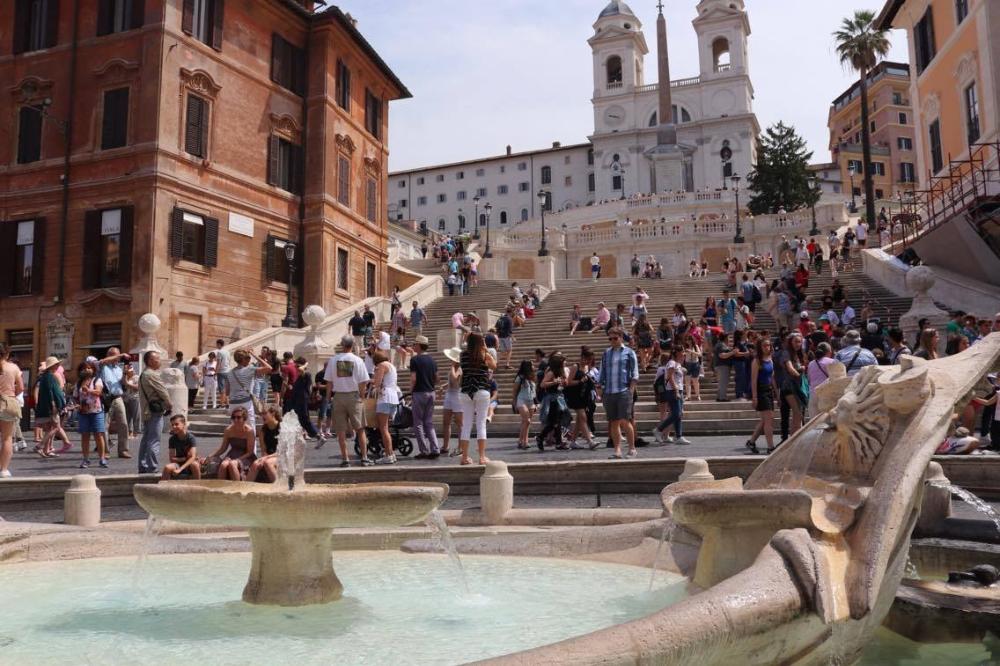 Q: How do I return to my application?
A: Georgia College Students:
To return to your application to pay deposits/installments and finish up the remaining steps go to https://gcsu-sa.terradotta.com. Use the UNIFY login in the upper right corner. Once logged in, you will see your application as a hyperlink. If you have multiple applications (for a study abroad program and a scholarship, for example) you will see all applications listed. Click on the hyperlink for the application you wish to continue working on. Contact studyaboadinfo@gcsu.edu if you need assistance.

A: Non-Georgia College Students:
To return to your application to pay deposits/installments and finish up the remaining steps go to https://gcsu-sa.terradotta.com. Use the NON- UNIFY login in the upper right corner. Once in, you will see your application as a hyperlink. If you have multiple applications (for a study abroad program and a scholarship, for example) you will see all applications listed. Click on the hyperlink for the application you wish to continue working on.

Contact studyaboadinfo@gcsu.edu if you need assistance.
Back to Top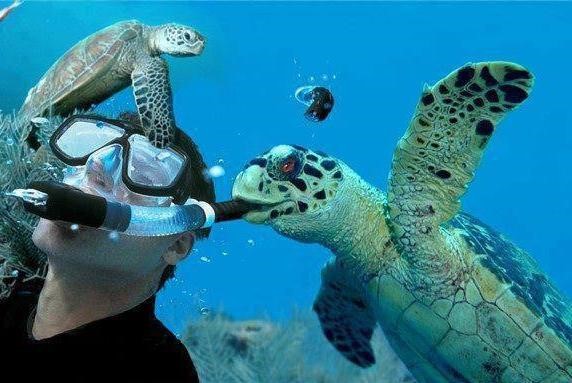 Q: Do I need additional insurance?

A: YES! Insurance is included in the cost of all GC summer and Maymester study abroad programs. If insurance is not included in the cost of your program, we will advise you on how to arrange for insurance at a cost ranging from $40 to $60 per month of study abroad, depending on your program. This insurance covers emergency medical care while abroad as well as medical evacuation, medical reunion, and repatriation of remains while traveling internationally.
Back to Top


Q: What is the payment and refund policy?

A: For most short-term programs, there is a program fee that will incorporate most travel and in-country expenses. This program fee is paid separately from tuition. The program fee will be paid directly to Georgia College or other hosting institution. In the case of Georgia College programs, the program fee will typically be broken into three or more payments (a deposit, which secures a seat on the program, and the remaining portion broken into two equal halves). The program fee will be paid online via the application site or by cash or check directly to the International Education Center. Only in an exceptional case, e.g., an extremely adverse exchange rate, will the cost of the program be increased beyond what is listed on the application. In the unlikely event the International Education Center finds it necessary to cancel a program before the start date, every attempt will be made to give a full refund. If unforeseen events require the shortening of a program after arrival in-country, the International Education Center will determine an equitable, prorated refund.
Back to Top

Q: When do I need to pay my study abroad program fees by? How do I pay them?
This is dependent on what program you are applying for. Each program will have its own published deadlines, and feel free to contact the International Education Center for more information. You can pay for your study abroad program fees either online through the International Education Center's website or pay via check made out to the International Education Center.
Back to Top

Q: Is financial aid available?

A: YES! The HOPE and Zell Miller scholarships will pay for the tuition portion of most approved study abroad programs. Your financial aid package (grants, loans, and other scholarships) may assist with the rest of the costs. In addition, you may apply for Georgia College study abroad scholarships. There are also many other study abroad scholarships available through outside organizations. Check out our Funding Resources page for more information.
Back to Top

Q: What scholarships does Georgia College offer?
Georgia College offers a variety of scholarships open to all students. For more information on the scholarships we offer, click here.
Back to Top

Q: Do I need to know a foreign language to study abroad?

A: No. Nearly all of our Summer and Maymester programs are taught by University System of Georgia faculty and are, therefore, taught in English. Most of our Semester and Academic Year programs offer the option of taking courses in English or the language of the country. While foreign language skills might make it easier to adapt, it is certainly not necessary for most of our programs. For more specific information about the program of your choice, contact the International Education Center.
Back to Top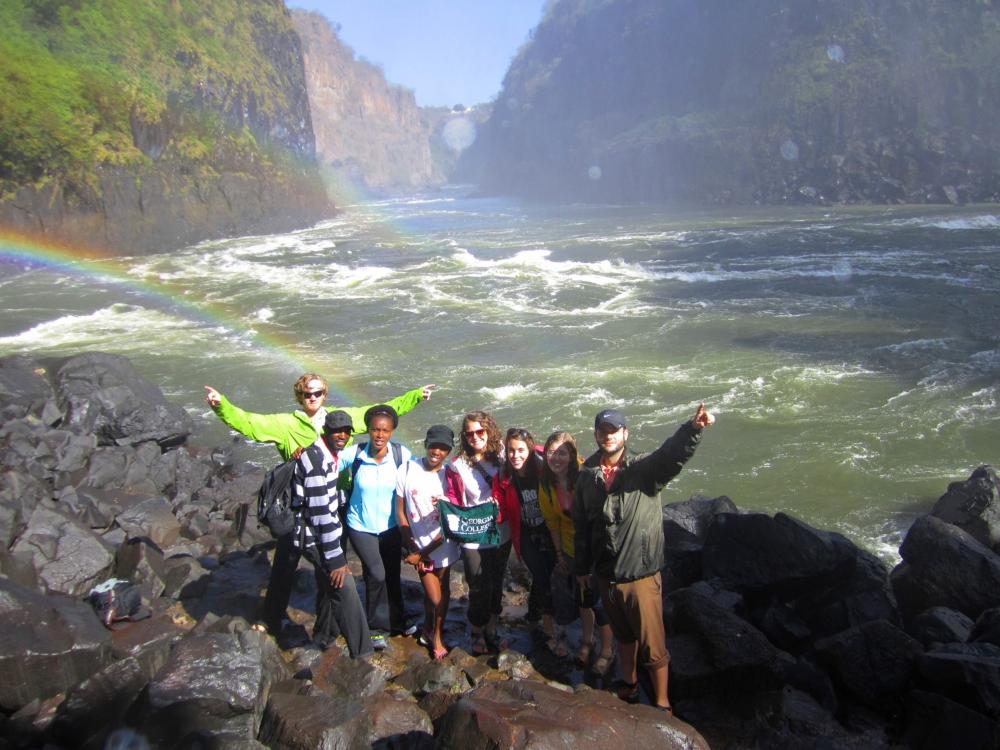 Q: What if I can't find a program that suits me and my needs?

A: Set up an appointment with the study abroad adviser for more individualized advisement. Between Georgia College administered programs and affiliated organizations, there are nearly 500 programs from which to choose. If we still can't find one that is academically appropriate and personally interesting, we can look to a variety of other organizations for additional options. Please keep in mind, however, that working with outside organizations can mean that HOPE and Federal Financial may not be applicable to your program of choice.
Back to Top

Q: I don't go to Georgia College, but I want to go on one of your programs. What do I need to do?

A: You need to submit an application to Georgia College. Additionally, you should submit the application to the program of your choice with the appropriate deposit also made out to Georgia College. Don't forget to check with your academic adviser and financial aid office to make sure credit will transfer back and that any aid you are eligible for is applied to the program. To learn about the Transient Admissions process at GC, go here.

PLEASE NOTE: Studying abroad through Georgia College for a Summer or Maymester program is typically not a problem. Georgia College does not currently accept transient students on Semester or Academic Year programs.
Back to Top

Q: I've been hearing a lot about terrorist attacks, rioting, bombings, and flu outbreaks. Is it really safe to travel abroad?

A: While safety can never be guaranteed (whether in Milledgeville, Atlanta or overseas), Georgia College and the University System of Georgia keep abreast all Department of State directives and watch for travel advisories to all countries where study abroad programs are located. Our faculty and staff have received appropriate information and training to help assure the safety of our students and follow all security and reporting measures to the best of their ability. If Georgia College decides to cancel a study abroad program, program fees will be refunded to the fullest extent possible.

The U.S. Department of State Student Abroad website offers a lot of useful information about travel safety for education abroad.
Back to Top

Q: Can I still study abroad if I have a disability?
Yes! Any student at Georgia College can study abroad. If you have a disability and are worried about studying abroad, try talking to one of our study abroad advisors to figure out which program is the best fit for your needs.
Back to Top

Q: Can I stay abroad after my study abroad program ends?
Possibly! It all depends on the country and their visa requirements. Contact your program advisor with your questions before making any concrete arrangements.
Back to Top