This page is the brochure for your selected program. You can view the provided information for this program on this page and click on the available buttons for additional options.
Beijing, China;
Shanghai, China;
Zhengzhou, China
(Outgoing Program)
Featured
Program Terms:
Program Terms:
Summer

Homepage:
Click to visit
Restrictions:
GC applicants only
Budget Sheets
Summer

Dates / Deadlines: - unrelated header
Dates / Deadlines:
There are currently no active application cycles for this program.
Fact Sheet: - unrelated header
Fact Sheet:
Program Description:
Program Description: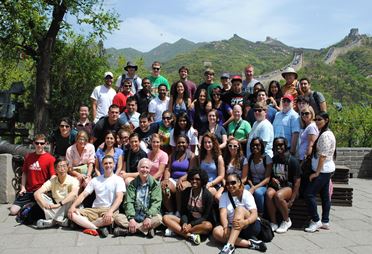 Stay tuned for 2019 details! Follow us on Facebook and Instagram for updates!


China: An unforgettable journey!


See the Great Wall, walk in the Tiananmen Square, get lost in the Forbidden City and find yourself in the Temple of Heaven. Experience a unique culture, both ancient and modern, and acquire a general grasp of the social, economic, and political systems of the world's most populous country. Instruction is supplemented exciting field trips, weekend excursions, and multiple city tours. Opportunities for host family visits and school visits. A unique program feature: students are assigned a Chinese student buddy for a portion of the program.
The
program will begin with an educational tour of Beijing.

An orientation session will be given to students on the first day of the class in the host university.

While in Zhengzhou, a number of out-of-town short field trips to Luoyang and Dengfeng will be offered. Students will be able to explore many of the impressive Chinese historical and cultural sites, and the
program ends with four unforgettable days in Shanghai! Please visit the Asia Council website for more details, including a detailed itinerary.
** Early bird application discount of $50 for students who apply by Dec. 15.

Dates
Academic Focus
Courses
Accommodations
Costs
Application Deadline
Application Procedure
Financial Aid/Scholarships
Student Assistant Opportunity
Contacts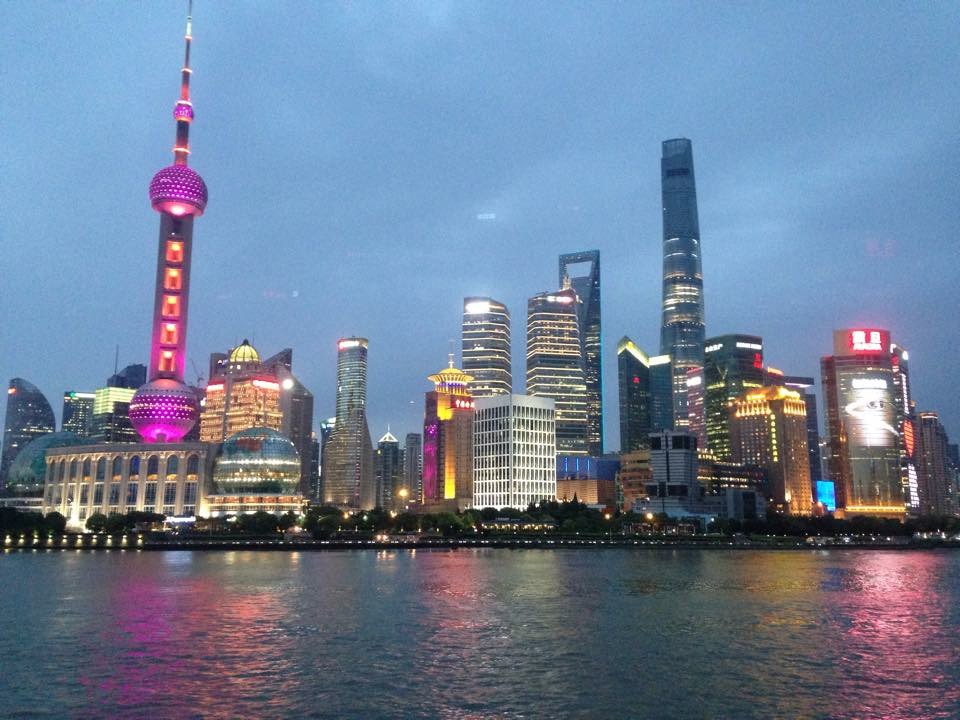 Program Dates and Spring Semester Exams at GC:
The China program dates conflict with GC spring semester exam dates; spring 2018 exams at GC are May 8-11. It is the student's responsibility to contact his or her spring semester professors as soon as possible to inquire if they will allow the student to take final exams on a different date.
Academic Focus: This program is open to all majors. All Georgia College students must take two, three-credit courses for a total of six (6) credits.



Courses: Students may choose any combination of AM1, AM2, and PM1 options. Students cannot take two courses in the same time slot. For example, a student cannot take two courses in the PM1 time slot.

Transient Application and Course Approval Process: Because students will apply to Dalton State University as transient students for this program, students will need to complete a GC Transient Permission Form. Students will need to meet with their GC Academic Advisor and the pertinent GC department chairs to determine the GC course equivalences for the classes offered in China. Once completed, submit the original form to the GC Registrar's Office and a copy to the GC International Education Center. GC Transient Permission Form.pdf. Students will also need to follow the Dalton State transient application process. Information for this is found on the Dalton State website.

UD = upper division
LD = lower division

AM 1 Course Options


Survey of World Literature (LD)
Dr. Liam Madden (Georgia State University- Perimeter College)
The course focuses on literary works of China and cultures connected to China by the Silk Road(s), including Japan, the Middle East, Central Asia, and Africa. Important topics in the course include the foundational literary works of Chinese culture and cultural transmissions and transformations via the Silk Road as a form of early globalization.

Taijiquan: The Art of Chinese Wellness (LD/UD)
Dr. Rick Pukis (Augusta University)
This course explores the health interface and practice of a very important Chinese cultural treasure, taijiquan. Taijiquan is a prize of Traditional Chinese Medicine that is practiced to promote good health. Students will become familiar with the history, theories and processes of taijiquan. Students will learn and practice a series of Chinese health exercises, Yang style taijiquan and if time allows eight brocades qigong and liangong. We will approach the relationship between culture and practice as a complex dynamic that requires active participation in theLD)
Dr. Baogang Guo (Dalton State College)
This is an introduction to international politics with a focus on the Asia-Pacific region. Issues to be discussed include the North Korean Nuclear issue, the coming of the Pacific century, Asian values and democratization, China's transition towards market economy, and more.

Introduction to Sociology (LD)
Dr. David Broad (University of North Georgia)
This survey of the discipline of sociology will include an introduction to the theories and methods of social science research, focus on a variety of substantive topics, and will make special use of the incredible location of the program, Zhengzhou, the capital and largest city of Henan province. Field trips may include The Henan Museum, Shaolin Monastery and Temple and Zhengzhou Zoo.

AM 2 Course Options

Urban Ecology (UD/LD)
Dr. Rick Pukis (Augusta University)
China has experienced major environmental changes and challenges as the result of a vast migration of humans from rural to urban areas in a short period of time. This course will examine these challenges and the solutions that are being adapted to solve these problems through the lens of Urban Ecology. In China students will document by taking photos and/or moving image footage of urban ecology issues and solutions they encounter.Each student will compile a digital journal of their findings. While in China students will assemble their digital journal of images on China's social media site WeChat. Students will also write a research paper on an approved topic of Urban Ecology and complete the paper prior to leaving to China.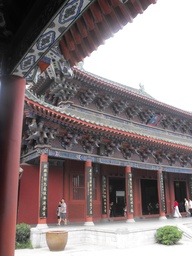 Asian American Literature (LD)
Dr. Liam Madden (Georgia State University- Perimeter College)
This course surveys the diverse tradition of Asian-American writing with particular attention to the political, historical, social, familial, and personal contexts that shape the writings and our study of them.

Introduction to Human Geography (LD)
Dr. Jun Tu (Kennesaw State University)
This is a field-based course that gives students an overview of geographic concepts and their application to real world issues. Students will undertake practical field activities and apply basic geographic concepts to examine major geography themes, including the distribution of cultural features, demographic patterns, political conflicts, economic activities, human settlements, control and access to natural resources, and environmental issues in the world. It also explains the relationships between these distributions and other human and physical phenomena. It emphasizes the relevance of geographic concepts and tools to social issues by integrating field trips, class lectures, and group discussions.

World History to 1500 (LD)
Dr. Ihor Pidhainy (University of West Georgia)
In World History to 1500, students will learn about major topics that resonated across world civilizations. These include the movement from Neolithic to historic times, the development of writings and the law, the creation of empires, the rise of major religions, the expansion of religions into foreign cultures and the beginning development of a world economy. Visits to ancient ruins, imperial tombs, Buddhist temples (Shaolin, White Horse) and grottoes (Longmen), and a foreign synagogue and mosque, will complement these themes. We will also explore the beauty of natural China through life on the Yellow River and Song Mountain.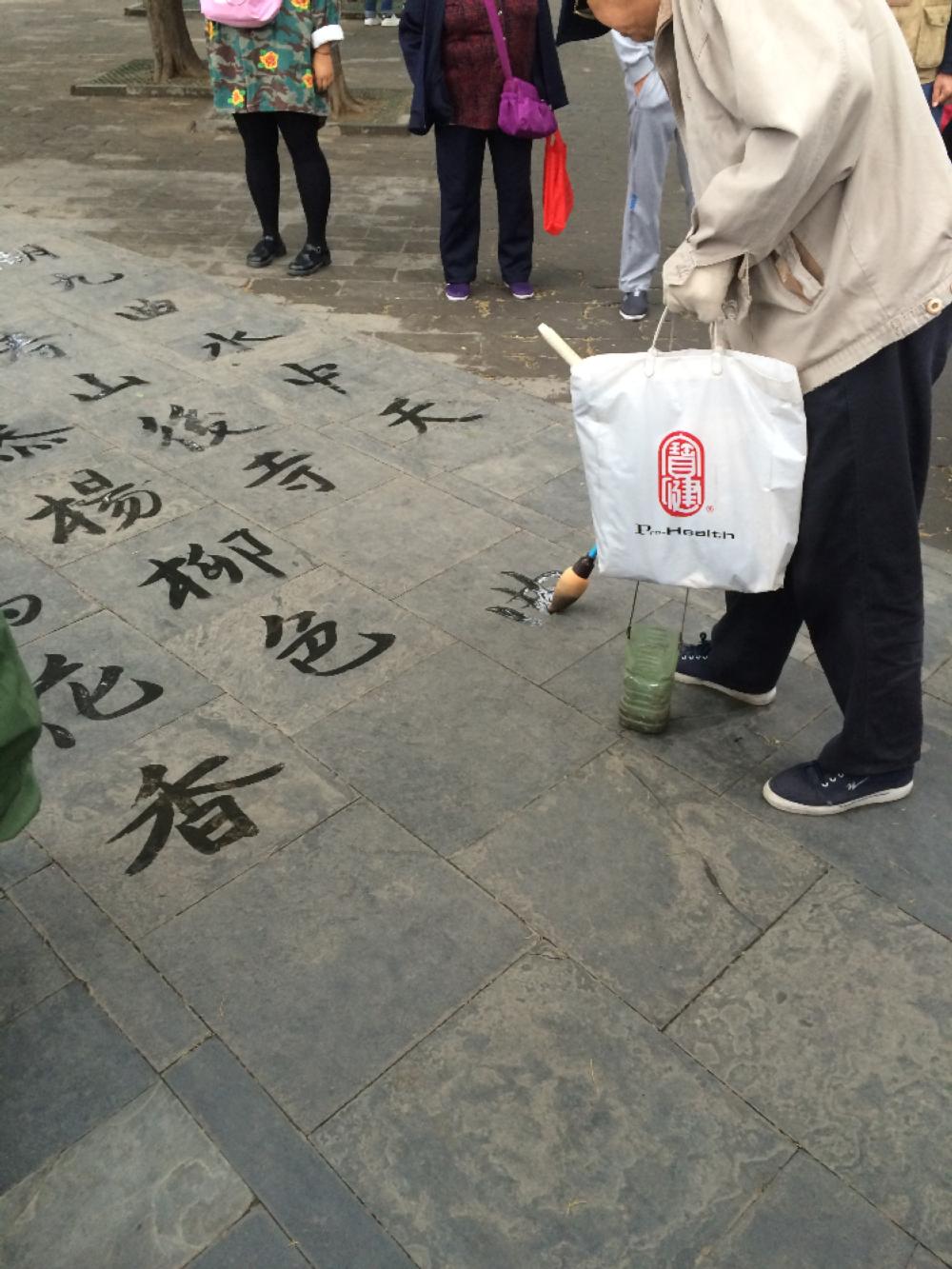 PM1 Course Options

Geography of Asia (UD)
Dr. Jun Tu (Kennesaw State University)
This is a field-based regional geography class. It is designed to give students an overview of physical and human geography of Monsoon Asia (East, South, and Southeast Asia), especially China. Special emphasis is placed on the roles of the natural environment, population geography, cultural geography, historical geography, political geography, agriculture, economic development, urbanization, and other factors that shape China in the past and in the modern era. Field trips to some most important cultural, historical, political sites and economic blooming cities will be integrated with class lectures and group discussions to understand the real China.

Modern China (UD)
Dr. Dr. Ihor Pidhainy (University of West Georgia)
In Modern China, students will examine China's growth from empire during the Ming dynasty to a world power today. We will examine how culture penetrated the lives of everyday people, from Confucian studies to Buddhist vows to the binding of women's feet to the explosion of the market economy. Our visits will range from tours of Confucian and Buddhist temples to a visit to the last active commune in China. In between we will take in a Chinese opera, explore the world of ancient and contemporary art and indulge in night markets and a vast array of Chinese food-way.

Sociology through Photography
Dr. David Broad (University of North Georgia)
This course will utilize the study and making of photographs as a vehicle for understanding how visual culture is made and how individuals participate in visual culture. The enormous opportunity that location in Zhengzhou affords will provide us with the intellectual leverage that cultural comparison produces. Field trips may include The Henan Museum, Shaolin Monastery and Temple, Zhengzhou Botanical Gardens and the Nissan plant.


Accommodations: Students st
ay in dormitories and hotels.
Cost: $3,850 plus tuition at GC for 6 credit hours, some meals, and the $50 Georgia College application fee.

The program fee includes: International airfare, all housing, excursions, cultural events, insurance, ground transportation and most meals.

Not included: Dalton State University application fee, Dalton State tuition for six credit hours and student fees, $50 GC application fee, passport, visa, books, additional meals, independent travel and other personal expenses.

Application Deadline: Feb. 5. ** Early bird application discount of $50 for students who apply by Dec. 15.

Application Procedures: Please follow the steps below to apply for this Asia Council study abroad program. Allow at least one full week for the initial application to be processed. After being accepted into the study abroad program, there will be additional application steps to be completed both for Georgia College and for the Asia Council.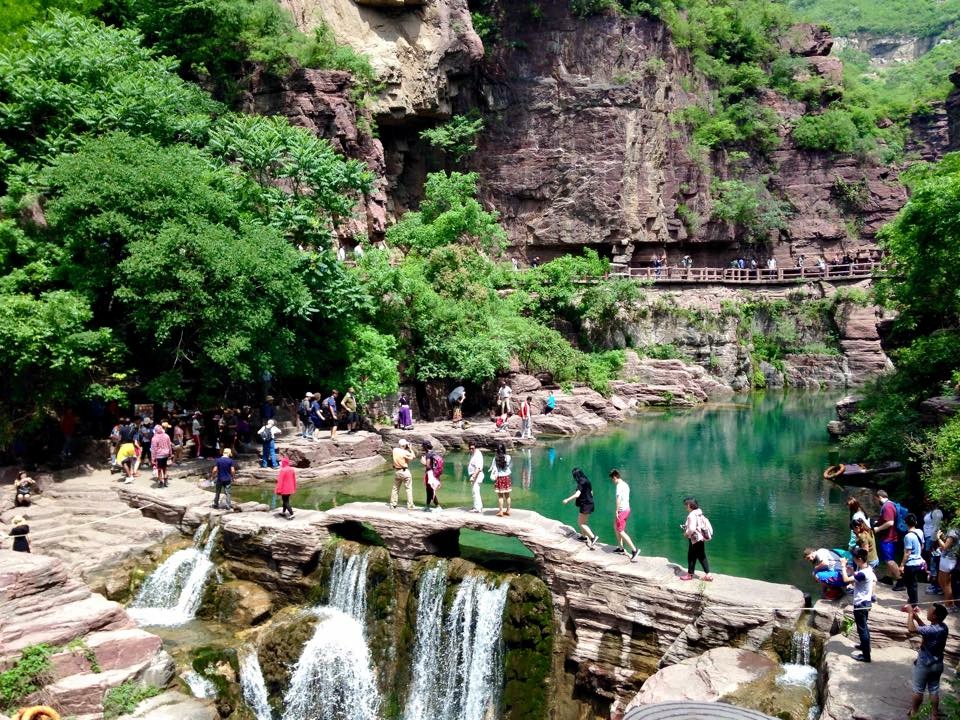 1. Complete the GC online application and pay the non-refundable GC $50 application fee. Your application will not be processed until this fee is paid.

2. Complete the China Study Abroad paper application which can be found at the Asia Council website.

The paper application requires a passport photo. In Milledgeville, passport photos may be purchased at CVS pharmacies.
3. Submit the completed Asia Council paper application (and passport photo) to the GC campus representative, Jarris Lanham, who will certify that you meet GC study abroad eligibility requirements. Her office is located in the GC International Education Center, located at The Bone House, 141 S. Clarke Street in Milledgeville across the street from the Old Governor's Mansion. If she is not in the office, students may leave their completed paper applications with the front office staff, and it will be processed.

Please email Jarris if you have questions about the application or to set up an appointment at jarris.lanham@gcsu.edu.

4. After Jarris Lanham signs the completed application, you will mail it with the passport photo to the Asian Council program office at Dalton State University.

5. The Asia Council $300 study abroad application fee should be paid online through Dalton State University. After submitting your Asia Council application, you will receive a Dalton State login name and ID via email from Dalton State or one of the China program directors, Dr. Baogand Guo or Dr Wilson Huang. Login to the website following instructions provided in that email.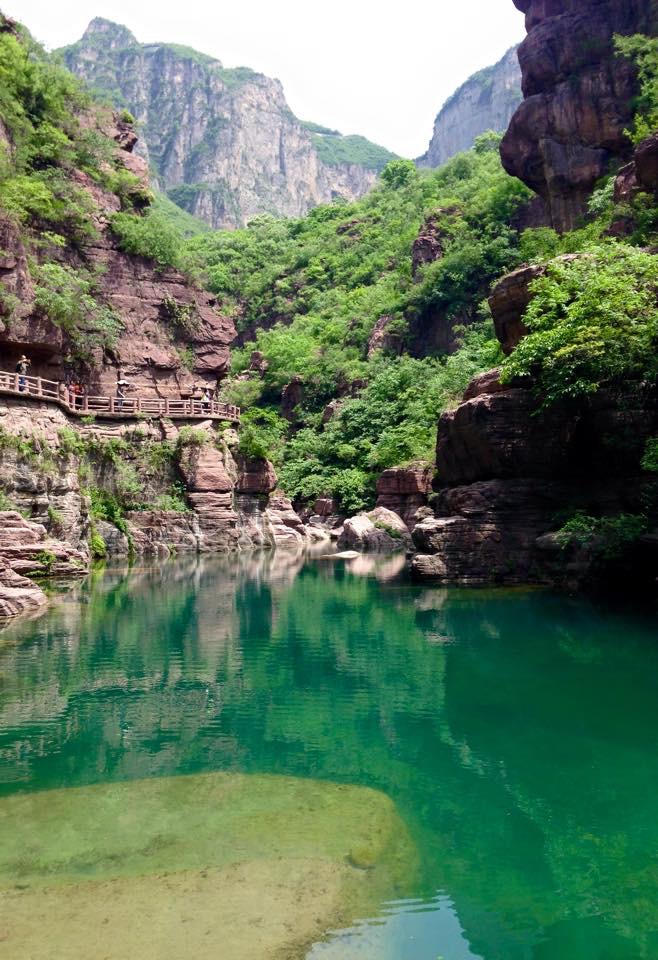 *** Applications will not be processed until both the Asia Council application form and the $300 deposit are received by Asia Cou
ncil.
Students must also apply to Dalton State University as a transient student. The GC Transient Permission form will be required. Once the
GC Transient Permission Form.pdf,.
is completed, submit a copy to the GC International Center and the original to the GC Registrar's Office. Follow any addition Dalton State University transient application procedures.

6. Once accepted into the study abroad program there will be additional online application steps to be completed for Georgia College as well as for the Asia Council. You will be notified of acceptance as well as the additional steps to complete by the Asia Council via the email address you write on the paper applications, and you will be notified by GC via your Bobcats email account.
7. All Georgia College additional application requirements, including online questionnaires, signature documents, learning content items, and assessments, as well as any required forms, are due by April 1.
8. Note that for this Asia Council study abroad program to China, you will be registered for classes at Dalton State and pay tuition to Dalton State.
Tuition and fees are not included in the program cost.
Because of space limitations, acceptance is on a first come, first served basis, according to the date of receipt of the GC online application, the $50 GC applicaiton fee, the Asia Council paper application and the Asia Council deposit
. Students are encouraged to apply well in advance of the application deadline to assure them of a place on the program. C
ompletion of an application form does not guarantee acceptance into the program.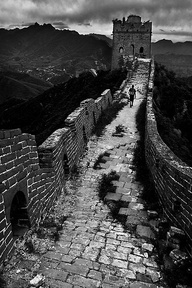 Financia
l Aid/Scholarships: Students are eligible to carry existing financial aid and scholarships on Georgia College approved study abroad
programs. Students may also be eligible to apply for the following scholarships: Georgia College Study Abroad Scholarship,
Phi Kappa Phi Study Abroad Scholarship, and the Gilman Scholarship for Pell-eligible students.

Student Assistant Opportunity: The Asia Council also selects student program assistants who will receive a small scholarship, usually around $500. They look for students who are mature and reliable, have international travel experience, and have demonstrated good leadership skills. Once you have applied for the study abroad program, contact Dr. Baogang Guo (see below) for more information.