Global Health Studies Minor







The Global Health Studies Minor
is a fantastic way to gain hands on experience in the health field. This interdisciplinary major requires 15 semester hours with grades of C or better. There are four required courses, including an international field experience, and one elective. Other courses and courses taken abroad as approved by the College of Health Sciences International Committee may be used to fulfill requirements for these hours. Courses that count toward a student's major or other minor requirements can also count toward the Global Health Studies Minor. For full details on the minor requirements, please visit the GC Catalog.

Pre-approved international field experiences include opportunities in
Belize
,
Honduras
,
Philippines
& Japan
, and
Global Health in
Tanzania
or
Disability and Culture in Tanzania
. Other opportunities are available on a case by case basis.
Want to satisfy nearly the entire minor in one semester?
Check out a program in
San Jose, Costa Rica
with our partner ISA. Take KINS 2313 Introduction to Public Health at Georgia College, and complete the remaining requirements in Costa Rica, in either Fall or Spring semester, by taking Conflict Resolution and Health Care, Costa Rican Healthcare and Tropical Medicine, and 1 elective course. It is recommended to also take Spanish for Health Care Professionals on the Costa Rica program, and there are
service learning projects
available as well. Contact
studyabroadinfo@gcsu.edu
for more details on how to apply. Summer programs exist for partial completion of the minor.
In response to the COVID-19 Pandemic, some partners now host
virtual internships and programs
at a reduced cost without reducing the cultural immersion experiences or academic work. As these programs crop up over time, continuous review is ongoing. Our partner, the
School for International Training has incredible virtual internships
in India, Kenya, and the Netherlands.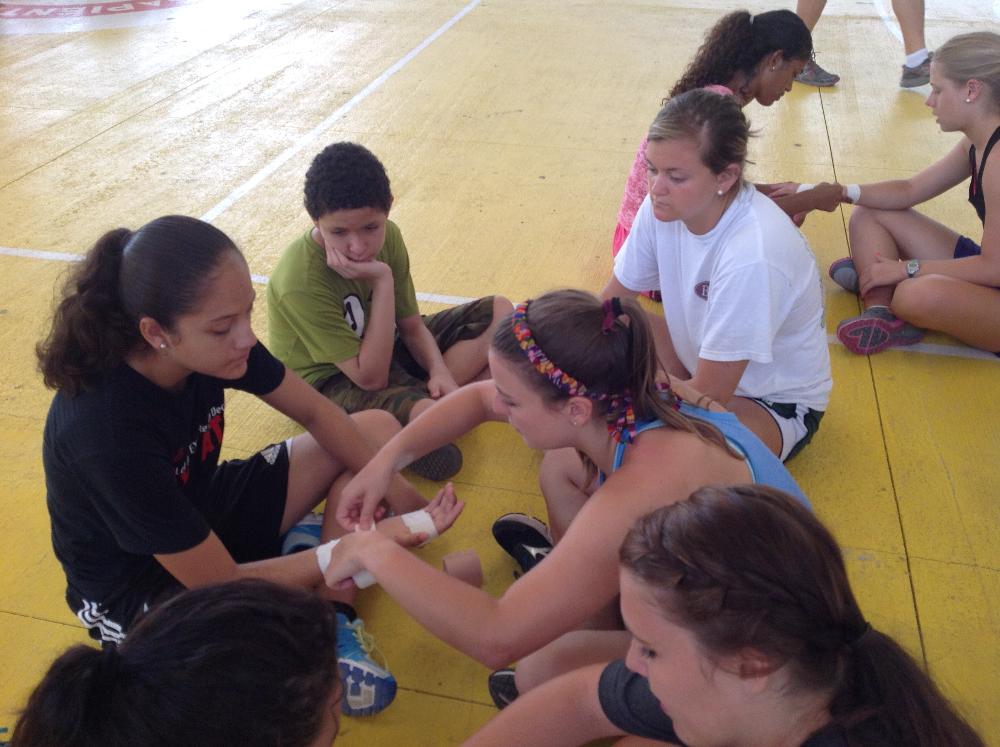 Frequently Asked Questions:
How can a Global Health Studies Minor improve my career?
Employers from many different areas of study including business and engineering are looking for candidates with international relationship experience.
How much does the field experience cost?
Prices start at $2,500, depending on destination. The cost of the field experience is not included in your tuition and must be paid separately.
Are scholarship opportunities available for the field experience?
Yes! You can apply for a study abroad scholarship that will help fund a portion of your trip, please see the
Scholarships and F
unding page
for more details.
Can classes from my major overlap with the Global Health requirements?
Yes!

Contact your academic adviser today to enhance your education with a Global Health Studies Minor!
For additional questions regarding international experiences, contact:
Liz Havey
, GC Assistant Director of Education Abroad or
studyabroadinfo@gcsu.edu
.
For additional questions about the academic requirements, contact:
Scott Butler,
GC Professor of Public Health.