Many degree programs in the College of Health Sciences require an internship as the final culminating experience of the degree. There are some fantastic opportunities to pursue your internship abroad. We are in the process of identifying a few of the selected opportunities for each discipline and this page will be updated accordingly as plans are put in place. Please be sure to coordinate with your clinical placement coordinator and department chair to ensure your preferred internship will meet the requirements of your degree.

Creative Arts Therapies – Dr. Chesley Mercado

Nursing – Dr. Debby MacMillan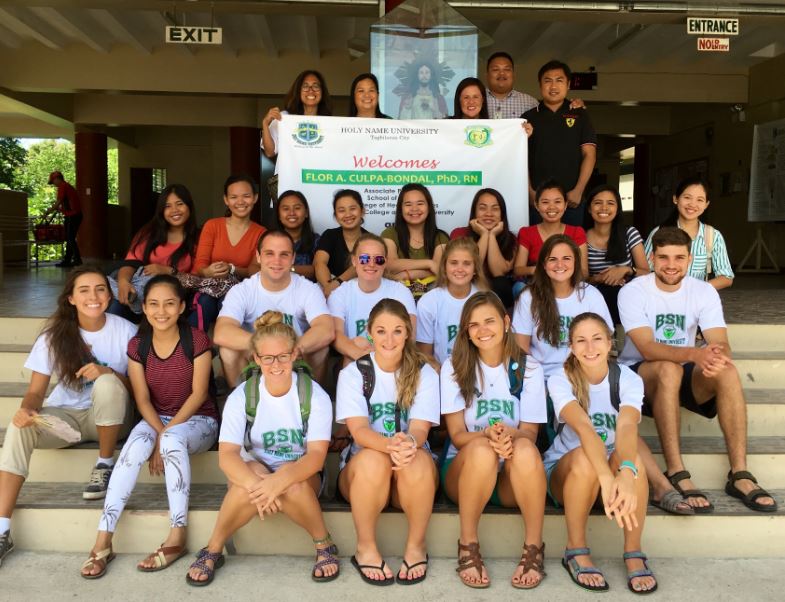 Dr. Sallie Coke (international coordinator) –
sallie.coke@gcsu.edu
Health and Human Performance – Dr. Lisa Griffin
Hollie Smith, Field Based Clinical Coordinator -
hollie.smith@gcsu.edu
Two placements have been identified as options for students in
Health & Human Performance
. These placements are hosted through
ISA and located in Valencia, Spain
(No Spanish required) application deadlines to ensure placement are earlier than advertised August 1 for Spring placement or November 1 for Summer placement:
Clínica Aston is a Valencia-based health and wellness center that specializes in the treatment of injuries and diseases generated by sporting activities. Clínica Aston focuses on sports medicine, physiotherapy, orthopedic surgery, sport medical examinations, and rehabilitation. Together with modern facilities, the Center's dedicated staff provide each patient with intimate, personalized attention and service. Physical Therapy Intern: You will be introduced to each stage of treatment in a Spanish clinical setting. In this role you will be responsible for a variety of tasks suitable to your personality and skills including but not limited to: • Undergo supervised training with different treatments for patients and training in several different pathologies • Provide patient treatment to help restore function and improve quality of life • Perform services in accordance with the physical therapist orders and the established plan of care • Assist in the readjustment of the therapist. • Monitor and document the development of different patients and follow their treatments • Assist in the development of the rehabilitation plan for several different patients.
Valencia Tennis Academy

is a highly competitive tennis academy located in the Club Español de Tennis. They are dedicated to the preparation, training and complete development of advanced level players. The Academic is an international tennis center that trains young tennis players. Their trainings are in English because their players are primarily foreigners. The Exercise Science student will support the health and performance academy coach, will elaborate personal reports for every player and monitor their evolution/player progression, develop specific conditioning programs for every player based on their needs, and support coaches on the court for specific exercise.
If you do not see an opportunity that suits your needs, students may submit a proposal for a new organization and/or site to your program's coordinator (listed above) at least eight months in advance of proposed internship start date.