International Week Oct. 18 - 21, 2021

Spotlight on Study Abroad
Monday 10/18: Spotlight on Central & South America and the Caribbean
- See Programs Below!
Find us at the Fountain 11:30 - 1:00. The Study Abroad Team will be tabling at the fountain. Stop by to get your questions answered!
Drop-in Study Abroad Advising, 2 PM. Join us in Teams
Where can you go in Central or South America and the Caribbean Info Session, at 4 PM in WebEx
Tuesday 10/19: Spotlight on Asia & the Pacific

- See Programs Below!
How to Afford Study Abroad with GC Financial Aid, 10:30 AM in in ZOOM. Learn how HOPE and ZELL scholarships, federal aid, GC scholarships and other funding sources can make your study abroad dream become a reality!
Find us at the Fountain 11:30 - 1:00. The Study Abroad Team will be tabling at the fountain. Stop by to get your questions answered!
Drop-in Study Abroad Advising, 2 PM. Join us in Teams
Where can you go in Asia Info Session, at 3 PM in WebEx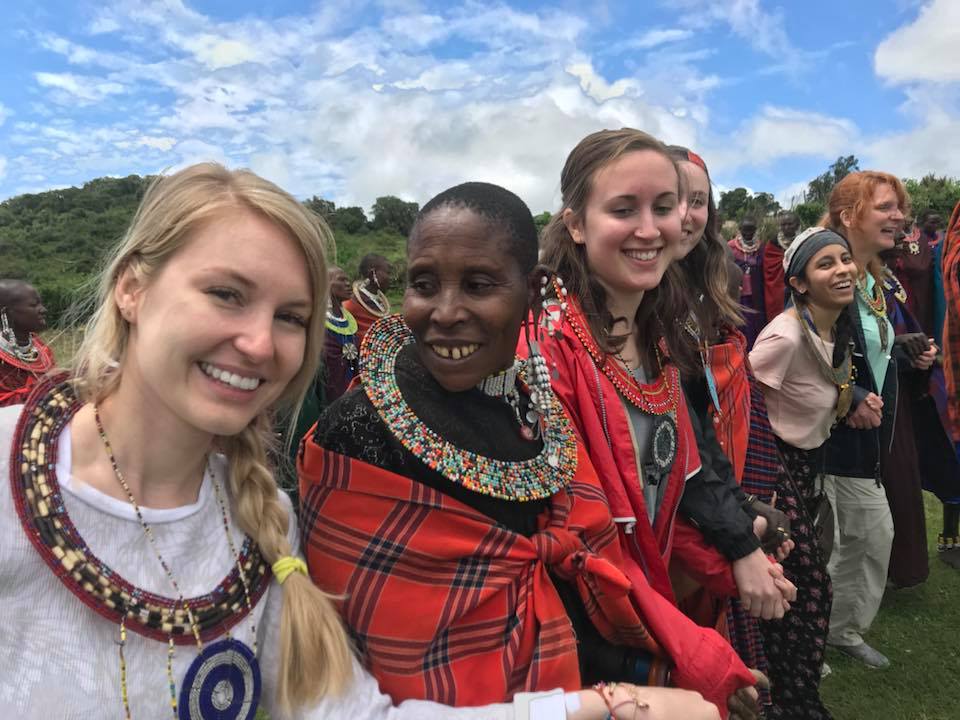 Wednesday 10/20: Spotlight on Africa

- See Programs Below!
Find us at the Fountain 11:30 - 1:00. The Study Abroad Team will be tabling at the fountain. Stop by to get your questions answered!
Drop-in Study Abroad Advising, 2-2:30 PM. Join us in Teams
Where can you go in Africa Info Session, at 2:30 in WebEx




INTERNATIONAL FEST Wednesday Night, 5 - 7 PM, Front Campus

Hosted by the GC International Club, SGA, and many clubs. Meet students from around the world and learn about cultures! Free stuff, cotton candy, coffee and more!
Photo Contest Winners Announced, 5:30 PM during International Fest on front campus
International Talent Show, 6 PM on front campus

Thursday 10/21 – Spotlight on Europe

-

See Programs Below!
​Teaching English Abroad After Graduation Info Session, at 11 AM in WebEx.
Gilman Scholarship Workshop, at 12 noon in ZOOM. The Gilman Scholarship is for study abroad students who receive the Pell grant.
Drop-in Study Abroad Advising, at 2 PM. Join us in Teams

Where can you go in Europe Info Session, at 4 PM in WebEx.
Monday 10/18: Spotlight on Central & South America and the Caribbean
Central America:
Central America is formed by the seven countries that lie in between Mexico and South America. These seven countries have an overall population of just over 41 million. Spending time in Central America means time close to the water. You will never be more than 125 miles away from the coast line. The main religion in Central America is The Roman Catholic Church, and almost four fifths of the population identifies as being Roman Catholic.
Interested in traveling to Central America? Check out our programs HERE!
Looking to go a little farther south? Check out more about South America below!! Here are some top tourist attractions:
Machu Picchu in Peru
Iguazu Falls in Argentina/Brazil
Angel Falls in Venezuela
Rio de Janeiro and its Carnival in Brazil
Patagonia in Argentina/Chile
The Amazon in Ecuador
The most populated city in South America is São Paulo in Brazil. Almost half of South America's population lives in Brazil. Similarly to Central America, the main religion here is the Catholic Church. The main language across the continent is Spanish, while Portuguese is the primary language of Brazil. Some people also speak indigenous languages or the languages of their former colonizer.
Sound inter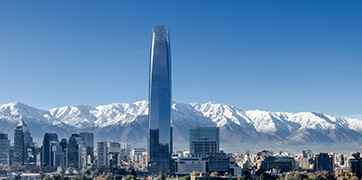 esting? Click HERE to check out all of our programs in the Americas.
Whether you want to visit ancient Mayan and Aztec ruins, study Spanish, explore a rain forest, zip line through a jungle, or enjoy the big city life, we have a program for you!
GC Belize: Exploring Health Perspectives
GC Chile: Culture and the Professional World
Tuesday 10/19: Spotlight on Asia and the Pacific
Asia:
Wondering if your next overseas adventure could be to
Asia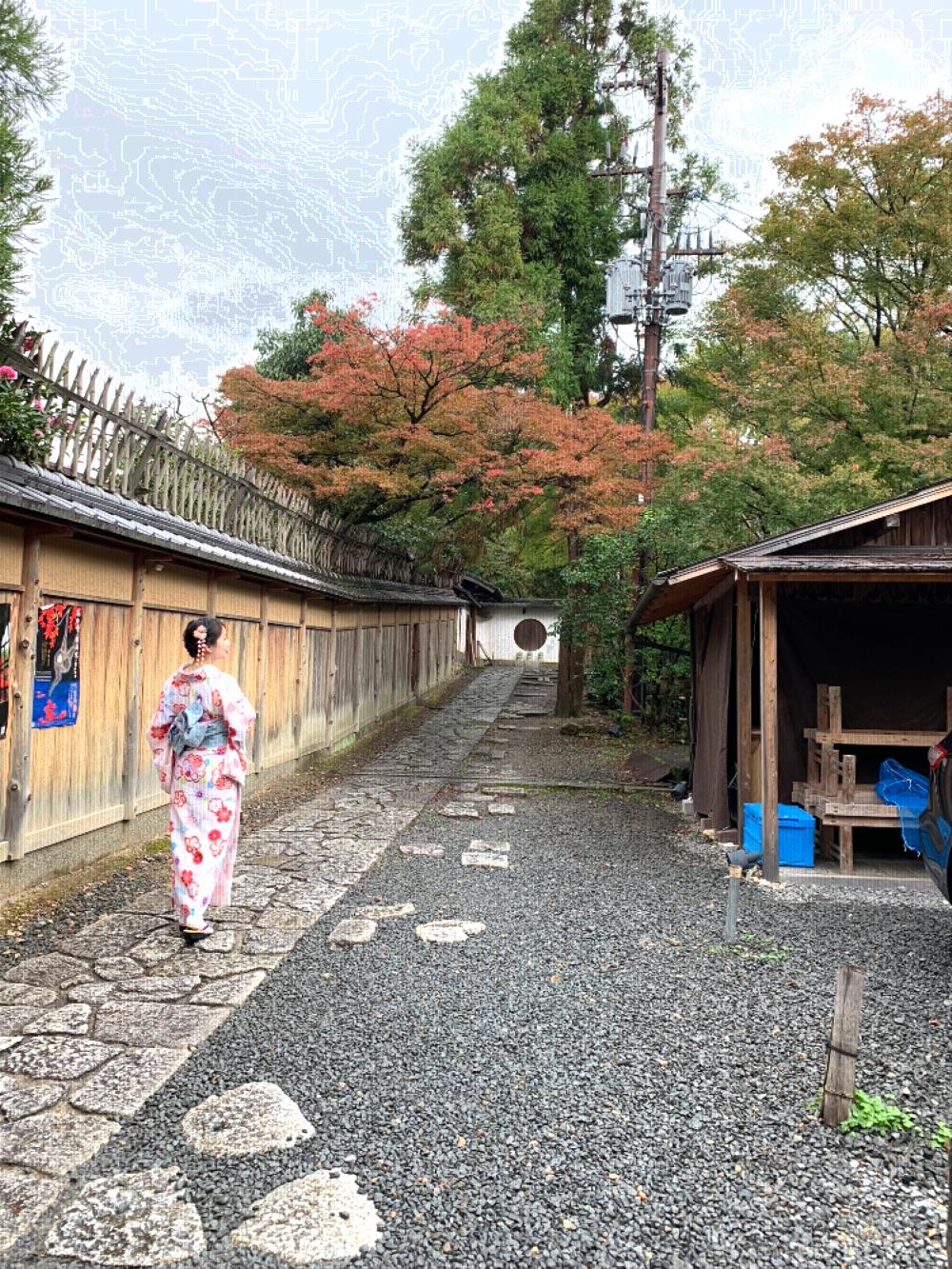 ? Asia is host to many bustling cities and countries. The continent is host to over 4 billion people across 48 countries which is almost 30% of the earth's surface area.With many high-ranked cities including Bangkok, Singapore, and Tokyo you are sure to find your next big adventure. Whether you want to visit the Taj Mahal in India, the Great Wall of China, or if hiking the mountains of Nepal is more your speed, there is an adventure in Asia for everyone. There are many different languages spoken throughout Asia. In fact some countries have over 30 languages that are commonly spoken.
Want to learn more about what your life could look like traveling through Asia?
Check out the programs GC has to offer HERE.
GC Japan: Coral Reef Biology in Okinawa
GC Philippines and Japan: Culture and Evidence-Based Healthcare
Australia & the Pacific Islands:
Is adventure calling your name?
Look no further than exploring Australia and the Pacific Islands. Whether you're interested in the city life of Sydney and Melbourne, adventuring through the outback, or chilling in small beach towns along the coast, there is an adventure for everyone.
Australia is home to wildlife. There are three times as many sheep as there are people. They also are a mix of different cultures and ethnicities with almost 49% of the population being born in a different country or having parents born in different countries. Even though it is a huge continent, the population is almost solely on the coastline due to the fact that the middle of the country is mostly desert land.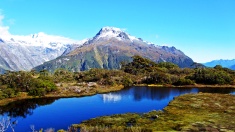 Top places to visit in Asia and the Pacific Islands:
Kyoto, Japan
South Island, New Zealand
Fiji
Sydney, Australia NSW,
Great Barrier Reef
The Great Wall of China
The Taj Mahal, India
Want to plan your next study abroad experience in Australia? See the options that GC offers HERE.
Wednesday 10/20: Spotlight on Africa
Africa:
The continent of Africa lies south of Europe right between the Atlantic Ocean and Indian Ocean. It is famously known as the second largest continent by both population and area. 54 different countries make up the entirety of Africa today, and the continent is almost cut equally in half by the equator. One of the most traveled-to destinations is Cape Town, South Africa, a beautiful city on the coast.
A few of our Africa-based programs:
GC Tanzania: Disability & Culture
GC Tanzania: Global Health
ISA Morocco
SIT Senegal
SFS Kenya
Our partners have many programs in Africa
!
Click HERE to see all the places you can go.
For more information, email
studyabroadinfo@gcsu.edu.


Thursday, 10/21: Spotlight on Europe
Europe: Have you ever dreamed of traveling to Europe? Don't hesitate!
Click HERE to browse the many study abroad options in Europe.
Czech Republic:
Located in Central Europe near Austria and Germany, this country has a gorgeous hilly landscape with a temperate and oceanic climate. The Czech Republic is known for the city of Prague where there are hundreds of castles and mansions perfect for sightseeing. Czech is the official language here, and in busy places like Prague, many citizens understand English.
Click HERE to learn more about study abroad opportunities in Czech Republic.
England:
England shares a border with Wales and Scotland and is a member of the United Kingdom. England lies between the Irish and Celtic Sea and is separated from continental Europe by the North Sea. Most people know England for its capital, London, which is the largest city in the United Kingdom.
Popular Study Abroad Destinations in the UK:
London
Oxford
Manchester
Edinburgh, Scotland
Dublin, Ireland
Click HERE to see where you can study abroad in the United Kingdom.
France:
We're sure you've heard of the Eiffel Tower in Paris, but France has even more to offer than this beautiful tourist destination. Located in Western Europe, France is well-known for its fashion houses and many art museums, such as the Louvre. People who have visited in the past often recall how great their sophisticated cuisine is, which only adds to the reason why Paris, France is one of the most visited cities in the world! If you went to Paris to study abroad for a full year, you would not run out of things to do!
Click HERE to browse study abroad options in France.

A few popular summer options:
GC France: Gender, Culture and The Good Life: An Interdisciplinary Exploration of Paris
Summer Intercultural Leadership Program in Strasbourg, France (CEPA)
Germany:
Germany is in Central and Western Europe and has a vastly diverse landscape from rivers to mountains and rolling plains. The heart of the country is also its capital, Berlin. The city of Berlin has incredible historic significance including the impact of the Berlin wall and the role of Berlin in World War II. The official language here is German, but many citizens know English as they learn it in grade school.
Germany Fun Facts:
Populated by over 81 million people
Germany is a member of the EU
Click HERE to see where you can study abroad in Germany.
A popular summer program in Germany is this one for business majors:
GC Germany, Netherlands, and France: International Business Experience
Go HERE to see all your study abroad program options in Italy or Greece.

A few summer options:
GC Italy and Greece: The History, Culture and Foodways of the Mediterranean
Montepulciano, Italy
Session 1
Montepulciano, Italy
Session 2
Spain:
The country is located on Europe's Iberian peninsula. The official language is Spanish, also called Castilian, and is the first language of over 72% of the population. Galician is spoken in the region of Galicia and Basque by increasing numbers of the population of Euskadi, the Spanish Basque Country. Catalan is spoken in Catalonia and the Balearic Islands, and the closely-related Valencian in the Valencia region. All these languages have official regional status. A few also know English, but Spanish is definitely the most prominent and widely-spoken language. Spain is famous for many things such as their famous Paella dish, the beautiful beaches, and football.
Where can you study in Spain? In many cities! Here are a few popular spots.
Madrid
Barcelona
Valencia
Balboa
Seville
Granada
Click HERE to view your full range of study abroad options in Spain. Below are two popular summer programs.
For more information, email
studyabroadinfo@gcsu.edu.
Denmark
- This year we have a new program for Mass Comm students in Denmark!
GC Denmark: Communication, Culture, and Connecting
Sweden:
Located in Northern Europe, this Nordic country borders Norway and Finland. Sweden is home to diverse landscapes from mountains to coastal regions to dense forests. This small country has a lot to offer, like medieval towns and royal palaces that are open for viewing. The capital, Stockholm, is a great place to learn about business and corporate leadership. Nearly 90% of the country speaks proficient English although Swedish is the primary language.
GC
Sweden: C
orporate Sustainability & Leadership
Fun Fact:
Sweden is known to be a very sustainable country. Many people bike as a main form of transportation, so it is also a great place to learn how to incorporate sustainability into business ideas.
Learn more about study abroad options in Sweden by clicking HERE.
Exchange Partners Around the World:
Australia
Australia Catholic University
Charles Sturt University
Czech Republic
University of Hradec Kralove
England
De Montfort University
University of Winchester
France
Universite Charles-de-Gaulle Lille 3
The American Business School in Paris
Germany
Otto-von-Guericke-Universität Magdeburg
SRH University Heidelberg
University of Paderborn
Zeppelin University
Hong Kong
Hong Kong Baptist University
Japan
J.F. Oberlin University
Kansai Gaidai University
Ritsumeikan University
Mexico
Universidad Iberoamericana Puebla
Universidad Popular Autonoma del Estado de Puebla (UPAEP)
Peru
Universidad de Lima
South Korea
University of Seoul
Spain
Universitat de Valencia
Universidad de Valladolid
Sweden
Linnaeus University
Sodertorns University College
Taiwan
University of Taipei
Study Abroad Partners offering programs around the world
ISA:
International Studies Abroad, (ISA), offers high-quality programs in numerous countries. Click
HERE
to see all of the options available through ISA.
SFS:
The School for Field Studies, (SFS), creates a learning experience outside of the classroom for those interested in the environment and climate change. Click
HERE
to see the programs they offer.
SIT:
The School for International Training, (SIT), has developed programs centered around some of the world's most critical global issues. There are programs offered for many different majors. Click
HERE
to learn more and see if SIT is the right fit for you.
For more information, email
studyabroadinfo@gcsu.edu
or call 478-445-4789.